We promote deep thinking and learning.
Teachley's award-winning apps, designed by educators, teach important math strategies and are effective at increasing conceptual understanding, fact fluency, and fractions sense.
Adaptive k-6 Math games
designed for schools
Bolster student achievement with games and formative assessment data that drives instruction.
"When students use the Teachley apps, they're excited, they're engaged, their faces light up."
Mauri D, Apple Distinguished Educator
Get real-time data about how each student is performing, which standards they are meeting, and insight to help differentiate instruction.
Why is Teachley different?
Teachley was founded to bridge the gap between research and practice by three passionate teachers who met studying Cognition & Learning at Columbia University. Rigorous research has shown students improve their fact fluency, strategy use, and fractions knowledge using our program. Teachley's research and development is supported by the U.S. Department of Education, National Science Foundation, and National Institute of Health.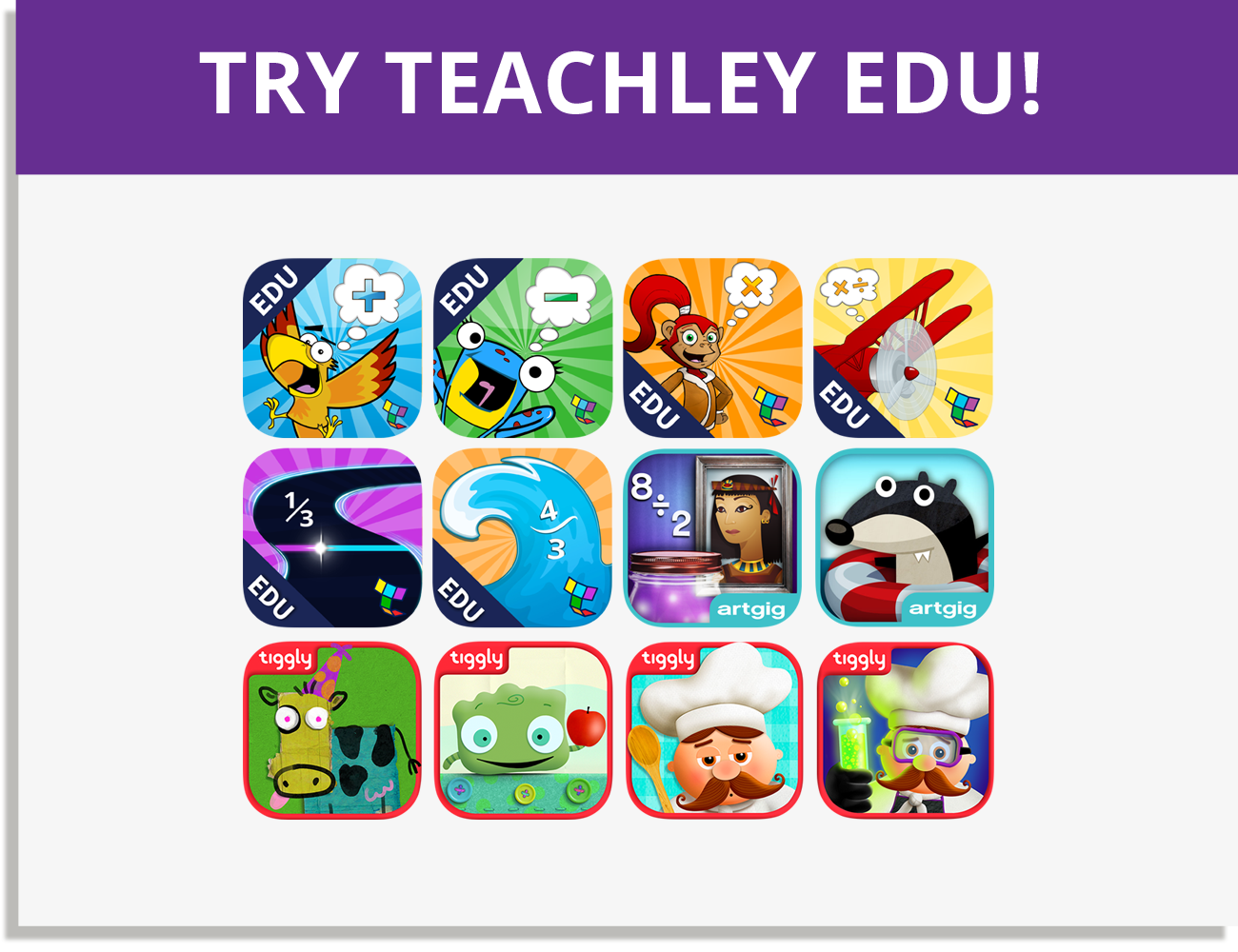 SIGN UP FOR YOUr Free Pilot!
95% of teachers who pilot Teachley strongly recommend us to other teachers.